Create a chatbot with zero coding skills required​
Flow XO is a powerful automation product that allows you to quickly and simply build incredible AI chatbot solutions that help you communicate and engage with your customers across a wide range of sites, applications and social media platforms.
Chatbots are more natural and engaging than websites or online forms
A chatbot is a computer-generated application that is capable of having a virtual conversation with a human in such a way that they don't really feel like they are talking to a computer. A chatbot shouldn't pretend to be a human, but it should act like one.
Chatbots are perfect as a front-door to your business, providing a simple and friendly way for customers to ask basic questions or send information instead of searching through website content or completing traditional online forms. Investing in a premier AI chatbot software enables you to meet customer expectations and build lasting relationships.
What can you do with a chatbot?
With an AI chatbot maker software, the possibilities are almost endless. Flow XO customers have developed a range of chatbots that are completing a variety of tasks to help them communicate with their customers.
The 'intelligence' behind a Flow XO chatbot is created using a powerful workflow, and you can have an infinite number of these running in your chat window. This means your chatbot can be any or ALL of the above at the same time.
Sign-up today for free and start creating a chatbot for your business
How easy is it to build my own chatbot?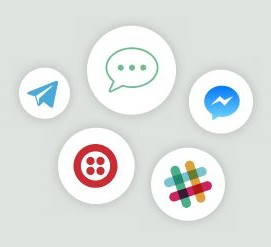 1. Choose your chatbot platform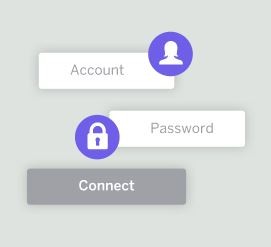 2. Connect your chatbot with your account
3. Add a flow and chat with your customers
Bots work all day to nurture qualified leads, expedite resolutions, and provide insights into customer behaviour. Our AI online chatbot software allows you to create your custom chatbot within minutes and with minimum effort.
It only takes three easy steps to set up a bot and transform your business. Click the button below to start building your bot for free.
Free to sign up and free to use
How 'techie' can I get with my workflows?
Get data from or post data to external systems using HTTP APIs
Allows you to record details of your chatbot users and retrieve them next time, continuing from where you left off
Use labels together with 'what if' conditions to add conditional logic to flows
Link your workflows together by initiating one workflow from another
Sign-up today for free and start creating your own personal chatbot
To find out more or to get answers to any questions you might have, ask our chatbot by clicking the icon in the bottom right corner of the screen.
You can also search our Help & Advice section, or if you can't find what you're looking for, please visit our Help Center.
The chatbot you've been waiting for
Flow XO is the perfect toolset for any business that wants to ensure their interactions with their customers are as efficient, effective and intelligent as possible.
A chatbot provides a means for a customer to communicate with a business in a fast and reactive way, avoiding extensive email chains, phone calls and enquiry forms. Instead, a chatbot uses the workflows you set up to understand and respond to customers, putting the information they need directly in front of them as quickly as possible.
This means that a chatbot can help to take some of the strain from a customer services team, automating simpler interactions, with Flow XO allowing human agents to step in if necessary before handing back over to the chatbot to complete the conversation. This can be a huge help in improving the efficiency of your customer services team, ensuring that your staff are dealing with the more relevant and potentially lucrative conversations, customers and leads while smaller, simpler enquiries are handled by the chatbot.
Flow XO allows you to tailor your chatbot and its workflows to suit your business' particular needs. You could use it as a greeter to your website, simply opening lines of communication. Or maybe you need your chatbot to be more technically savvy, understanding the queries and common phrases associated with your business before directing customers to the most appropriate point of contact to help them. Flow XO puts the tools in your hands to create a chatbot with the features you need to communicate effectively with your customers.