If your website has a standard web form or live chat option, you'll know the amount of human effort required when a lead comes into your business can be extensive. With a Flow XO chatbot, you can let your bot clarify and pre-filter customer data while they are on your site, meaning the quality of leads coming in will be much higher. Plus, your bot is available to engage with customers 24 hours per day.
Before completing an online lead form, your customer might have additional questions that they want answering - for example, "how long will it take for my application to be processed?" or "what forms of ID will I need to provide?". These questions can be answered instantly by your chatbot.
Check that you can actually help
Rather than asking your customer to fill in a long form, only to then have one your agents call back the next day and qualify-out the lead if you can't assist, your chatbot can be set up to ask specific questions based on the answers the lead provides. Maybe, for example, your terms mean that customers can only use your services if they have not already used a similar, competing product in the last 3 years - your bot could be very specific in making sure this was checked.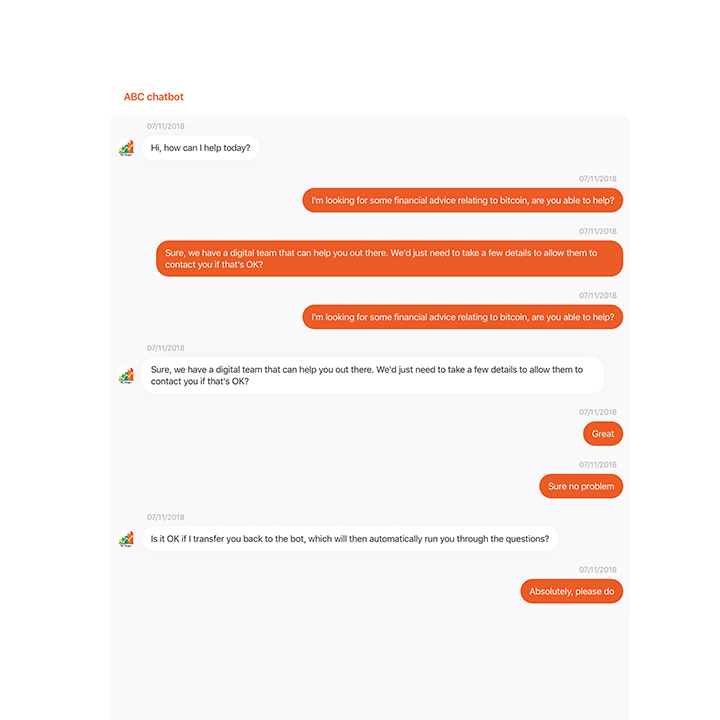 Make sure you get all the information you need
We've all experienced the frustration of hitting 'submit' on an online form only to be told that "required information is missing". Rather than a frustrating error message, a chatbot can ask a polite, friendly question, that makes your customer feel like their effort hasn't been wasted.

Which of these do you think has the best result?
Web form: "Error, information missing. Check and try again."

Chatbot: "Thanks for the information Emily. I've just checked and it looks like I forgot to ask you for your date of birth - sorry, it's been a long day! If you could confirm this then we have everything we need."
Build a bot for your business today with Flow XO. Start on our free plan, and scale up as you grow.